Paul Bina, Chief Executive Officer
Paul Bina has been in the Real Estate and Residential Lending Industries for over three decades and you often hear him say, "Measure twice and cut once." This wisdom comes from Paul's years of experience in the ever changing real estate/mortgage world and while serving in the United States Navy. Whether he was acting as a top producing loan originator, overseeing Commercial Real Estate holdings or taking the annual production of a startup company to over 50 million in funded transactions as a Regional Retail Manager; Paul has demonstrated success in many facets of business. Paul's forward thinking and business philosophy that "Market shares will grow by repeat business and not by quick profits" propelled him to open a mortgage company. When others were running out of the industry because of tightening regulatory changes, Paul saw this as an opportunity to implement state of the art quality control and anti-fraud systems, as well as, cutting-edge technology. As the company's Chief Executive Officer, Paul has developed and built retail and wholesale mortgage platforms in Washington, Oregon, California, and Colorado. Paul is in charge of strategic planning, all divisions of the company including FHA, VA and conventional financing and is an integral part of operations and business expansion.
Greg Tallmadge, President – CMB, AMP
Greg is a Master-level Certified Mortgage Banker (CMB) as well as an Accredited Mortgage Professional (AMP) and has been in the mortgage industry for over 25 years. He received his designation in 2003 and has been teaching at MBA's School of Mortgage Banking (SOMB) since then. Greg is a member of the Society of CMB's and has successfully sponsored candidates through the journey of becoming a CMB. Currently, Greg serves as the President of Mortgage Brokers Services, Inc. (dba Kiel Mortgage & Elliott Bay Mortgage). He formerly was the EVP of Capital Markets and Risk Management where he was responsible for all Secondary Marketing, Capital Markets, Investor Relations and Risk Management. Previously, Greg was with PricewaterhouseCoopers, LLP. Prior to that, he was with TD Bank N.A. as the Residential Mortgage Group Product Manager. In this role, he was responsible for Product, Pricing, Capital Markets & Econometrics. During his tenure, the retail mortgage platform grew from $2B/year to $9B/year in originations, the portfolio grew from $7B to $21B, the products offered increased from 9 to 40 and both a pricing engine and enterprise risk management systems were implemented to facilitate a transformation from a portfolio lender to a hybrid lender capable of selling loans and investing in them. With Greg's vast experience in all areas of mortgage he serves the company well with leadership initiatives, as well as, plans for future growth and expansion.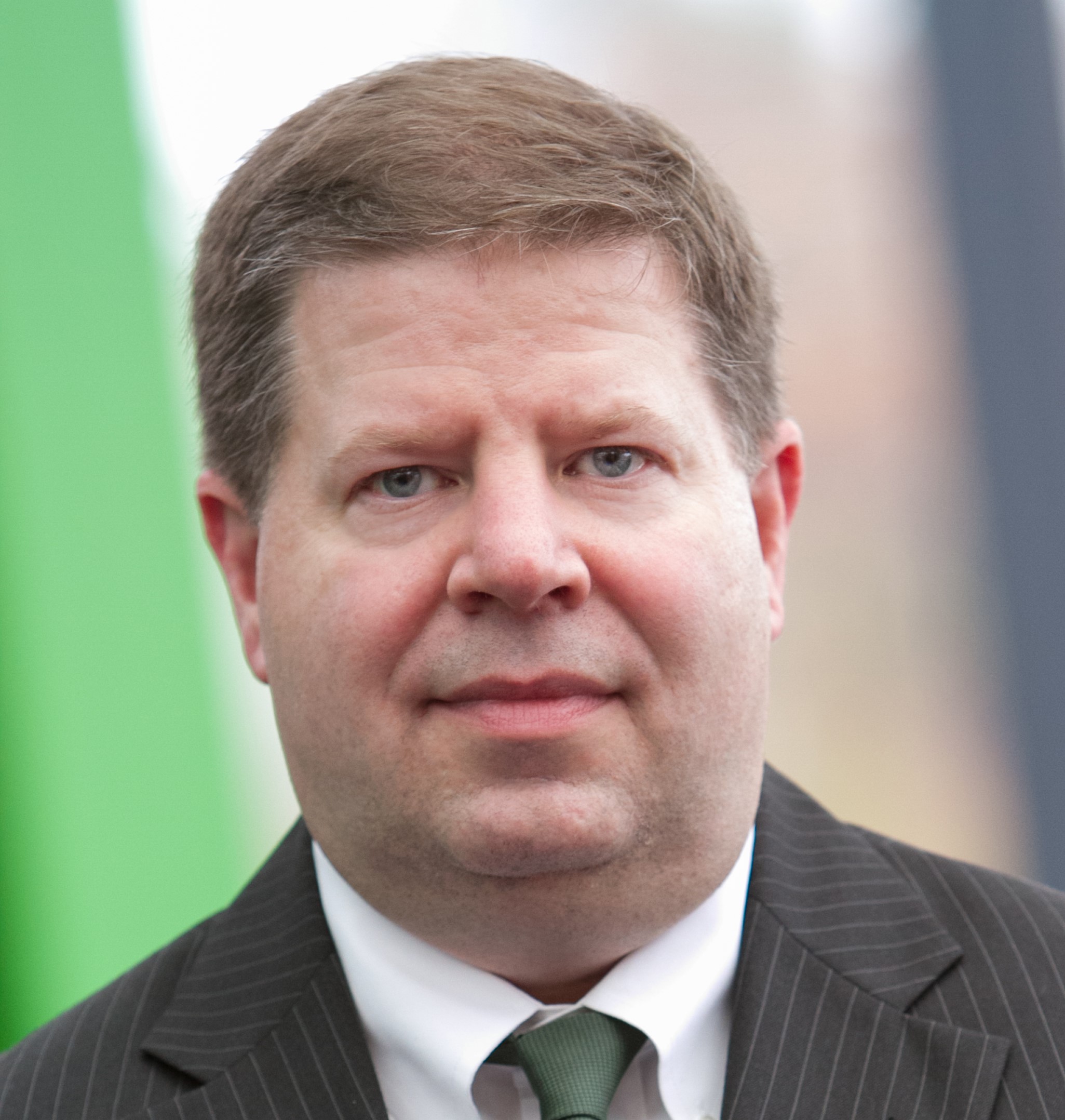 Laura Kiel, The Voice

MLO – 54755
Laura Kiel, along with her husband Dan, co-founded Kiel Mortgage, Inc in 1996. She has been the familiar public voice that has been heard by millions on the airwaves. Under Laura's leadership a cute little jingle initially caught the imagination of their customers but it was the consistency in providing excellence that captured client trust. Her compassionate and gentle presence, coupled with strength of character and firm unwavering integrity, provides a strong foundation for growth. Most notably, Laura served as a Commissioner on the Washington State Mortgage Broker Commission from Jan 2004-Dec 2007. As a part of this Commission, she was crucial in developing new and sweeping consumer protection legislation and mortgage regulation. Her work was instrumental in re-writing the Mortgage Brokers Practices Act which enacted Loan Originator licensing for the state of Washington in 2007. As a result of her efforts the new act is now a model for the entire nation. Laura has truly been a fearless fighter and advocate for consumers. She is excited to continue to provide exceptional customer service and loan products to families in the Pacific Northwest.
Michaela Eulberg, Vice President of Operations

MLO – 55372
Michaela Eulberg has been in the mortgage industry for nearly two decades and serves as Kiel Mortgage's Vice President of Operations. Michaela began her career for a global cosmetic company where she served as an Account Executive for the Eastern Seaboard. She was selected for a coveted executive development program within the company, which included managerial training at Vassar College in New York. After relocating to Texas, Michaela continued her sales career in Commercial Real Estate while working for a Commercial Property Development and Management Company. She earned her Commercial Real Estate License and spearheaded the company's marketing program. In the late 1990's Michaela moved to the West Coast and joined Kiel Mortgage, Inc. as a Loan Officer. She soon became Kiel's top producing originator and was quickly promoted to Senior Vice President. In 2006, Michaela earned her Certified Residential Mortgage Specialist (CRMS) from the National Association of Mortgage Professionals and in 2012 was named the company's Vice President of Operations.
Kenneth Castro, Vice President of Production/Sales

CA DRE Broker License – 01158129/NMLS – 340442
Ken Castro has been a dedicated lending professional for over two decades. His career started as an Underwriter where he pledged to protect consumers in cooperation with local, state and federal governing bodies by adhering to stringent lending guidelines. With his growing industry knowledge Ken went on to become an Underwriting Manager before deciding to manage Branch offices where he oversaw up to 50 employees. Ken's servant heart initially led him to become a U.S. Marine where he served in combat operations in Desert Storm & Desert Shield. Additional humanitarian operations included: the San Francisco earthquake & the Yellowstone National Park forest fire.  Ken is currently Vice President of Production/Sales with Kiel Mortgage, a division of Mortgage Brokers Services, Inc. Ken holds a Bachelor of Science in Psychology and attended Allied School of Real Estate for Sales & Brokerage. He earned a GRI and Ken's extensive certifications in: Short Sale, Foreclosure, FHA, Forensic Audit and Mortgage Planning makes him well suited to oversee Production and Sales on the West Coast.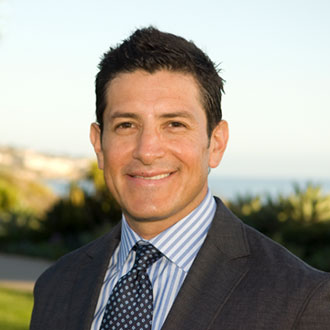 Tamara Sevigny, Marketing Coordinator
Tamara Sevigny has been in the mortgage industry for over a decade and currently serves as the company's Marketing Coordinator. Tamara is a graduate of Western Washington University where she received her Bachelor's degree in Community Recreation with a minor in English. She is a hard working individual who is responsible for the planning and execution of the company's marketing platform. Tamara oversees all facets of social media, print materials, corporate sponsorships, the company website, the OWN IT radio show, TV, billboard, transit advertisement, as well as, paid for click advertisement and radio. She also oversees all of the company's special events, directs traffic and provides copy for various mediums. Tamara's creative energies allow Kiel Mortgage to freshly convey its traditional messages in a rapidly changing, high tech marketing world.
Ric Harter, Mortgage Advisor/Production Manager

MLO – 964644
Ric Harter has been a Sales and Management Executive for over two decades. He is a forward thinker who has a business degree from the University of Cincinnati, a solid history of career progression and who has taken on roles that require leadership in growth planning, strategic marketing and brand awareness. Ric has a proven track record of being able to recruit, develop and retain strong team members. He is an outgoing and effective communicator who emphasizes both internal and external client relationships to ensure continued long term company success.  Ric started off his career as a District Manager at Ritz Camera Centers Inc. He was a top performer in sales and profits and was in their high performance club for five years. He directed twenty store managers to successfully navigate through radical changes in consumer demand for photographic products and industry altering transformation in consumer electronics. Ric was promoted to the Northwest Zone Director while at Ritz where he delivered 153% growth over twenty four months in key consultation services and streamlined business processes to reduce "labor percent of sales" by more than 14%. In Ric's current position as Kiel's Production manager he is tasked with improving work flow and operational efficiency, reducing lead cost per closed loan and managing Mortgage Advisors & Mortgage Advisor assistants. He excels at every area of his position including being a top loan originator and providing outstanding customer care.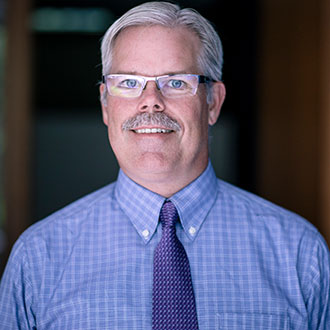 Marisa Augello, Processing Manager
Marisa Augello has been in the mortgage industry for nearly fourteen years and plays a vital role in standardizing procedures and outlining job descriptions. Her experience as a highly detail-oriented loan processor with extensive knowledge of Conventional, FHA, VA, Conforming, and Non-conforming loans has brought tremendous value to Kiel Mortgage. She is a team leader who sets goals for various departments in order to move the company in the right direction and never loses sight of the company's mission statement. Her guidance on program, agency, and investor guidelines has made significant contributions toward the achievement of efficiency and loan quality. Her approachable leadership style creates a positive, well-respected work environment where employees are able to comfortably give feedback on improving workflow in order to efficiently meet company goals and timelines.
Tiffany Solack, Administrative Manager
Tiffany Solack started her Executive Administrative career over fifteen years ago and has exceled in fast paced, energetic environments. Tiffany worked for Berntson Porter & Co where she assisted the firm's three partners and the HR director. Her responsibilities included: working with sensitive information, answering multiple phone lines, scheduling meetings, interviews and all company parties/events. In addition, she did business reconciliation and bookkeeping, managed employee benefits, and recruited and oriented new employees. Tiffany then accepted an Event Manager position at Lifewire, which is formerly Eastside Domestic Violence Program. Here, she developed and implemented annual events and managed auctions with an emphasis on procurement and audience development. She also managed the Speaker's Bureau and community outreach, in addition to, social media sites. Tiffany's strong work ethic, coupled with her extensive background in administrative functions, financial and HR duties makes her nicely suited to serve as Kiel Mortgage's Administrative Manager.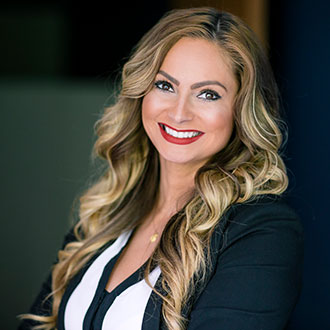 Matt LoPorto, Mortgage Advisor / Business Development Manager

MLO – 1378133
Matt LoPorto has been in the Sales industry for over a decade. His role as, Business Development Manager, allows him to pursue opportunities for long-term growth while also being a successful Mortgage Advisor. Matt works at Kiel's newest location in Spokane, Washington, which is located in the Prime Real Estate Group's office. He will also be working out of Kiel's (soon to be) Coeur D' Alene, Idaho location. Matt works tirelessly with Realtors to create a streamlined loan process from purchase and sale agreement to the receiving of keys. He can be found supporting local real estate agents campaigns, teaching agents how to utilize lending services and participating in various outreach programs at brokerage firms throughout Spokane. Matt started his career by enlisting in the United States Coast Guard and was a Petty Officer in various management positions.  His love for serving others was a key factor that led him to the lending industry. Matt was drawn to Kiel's 'Big enough to do the job and small enough to care' culture since it allows Mortgage Advisors and support staff to participate in community outreach and charitable events throughout the Pacific Northwest. Matt's client focused mindset and desire to connect people with the right service providers makes him a great asset to the Kiel Mortgage team.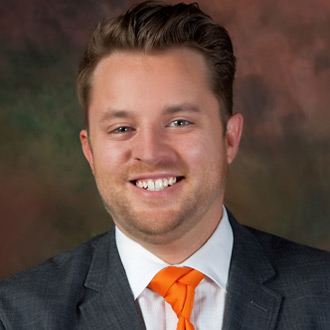 Laura Baughman, Funding Manager
Laura Baughman has been in the mortgage industry for over two decades and is Kiel Mortgage's Funding Manager. Laura's responsibilities include: funding loans, drawing documents, managing warehouse lines, shipping files to investors, clearing conditions to get loans purchased and paying VA funding fees. Laura has an extremely high work ethic and has worked in various divisions of the lending industry throughout her career. She is an extremely efficient and focused individual who has been recognized numerous times for her efforts with awards such as: Employee of the Year & Top Team Award. Laura is an incredible asset to Kiel's Administrative team and provides the professionalism and guidance to ensure loans move through the system in a proficient manner.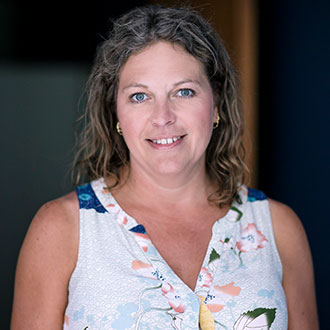 Harry Chriest, Vice President of Production/Sales
MLO-96705
Harry Chriest is Vice President of Production/Sales. He is an experienced management professional with ten plus years in the mortgage lending industry who has a proven track record of managing mortgage operations with branches that produce up to 10 million a month. In addition, Harry is a multimillion dollar producer who has earned recognition as a five-star mortgage professional for four years, voted by Seattle Magazine readers. He has an uncanny ability to grow divisions by identifying opportunities and merging small groups to become larger, more focused entities. Harry has a strong background in recruiting, mentoring and developing successful sales teams and growing and managing realtor/builder alliances. He has a solid understanding of the sales cycle from presentation through underwriting and post close. Harry's diverse sales and management background makes him well suited to partake in many facets of management and the ongoing development of company growth.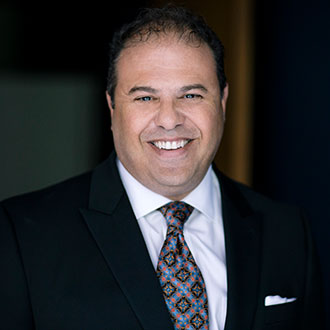 Eric Long, Director of Technology
With two decades of experience working in IT, both as a consultant and as a one-man IT shop for a high tech software development company, Eric Long has developed a unique skillset that makes him a perfect fit for his role as Director of Technology. Eric is an expert in Microsoft Server Operating systems, including Active Directory, DNS, Hyper-V virtualization, as well as, exchange and Office 365 migrations. He has a proven track record of delivering well designed, on time and under budget projects from conception to implementation and excellent follow-through. Eric holds many certifications and his career highlights include: designing and performing multiple windows Server OS migrations to Windows Server 2012 & 2012 R2, considerable experience in onboarding managed services customers and exceptional experience in enterprise-level infrastructure services delivery.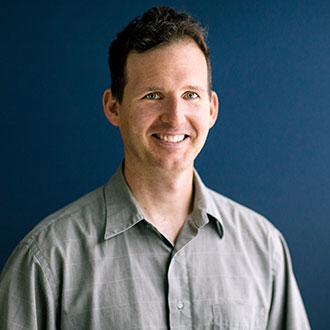 Here is what our customers are saying:
Here is what our customers are saying: